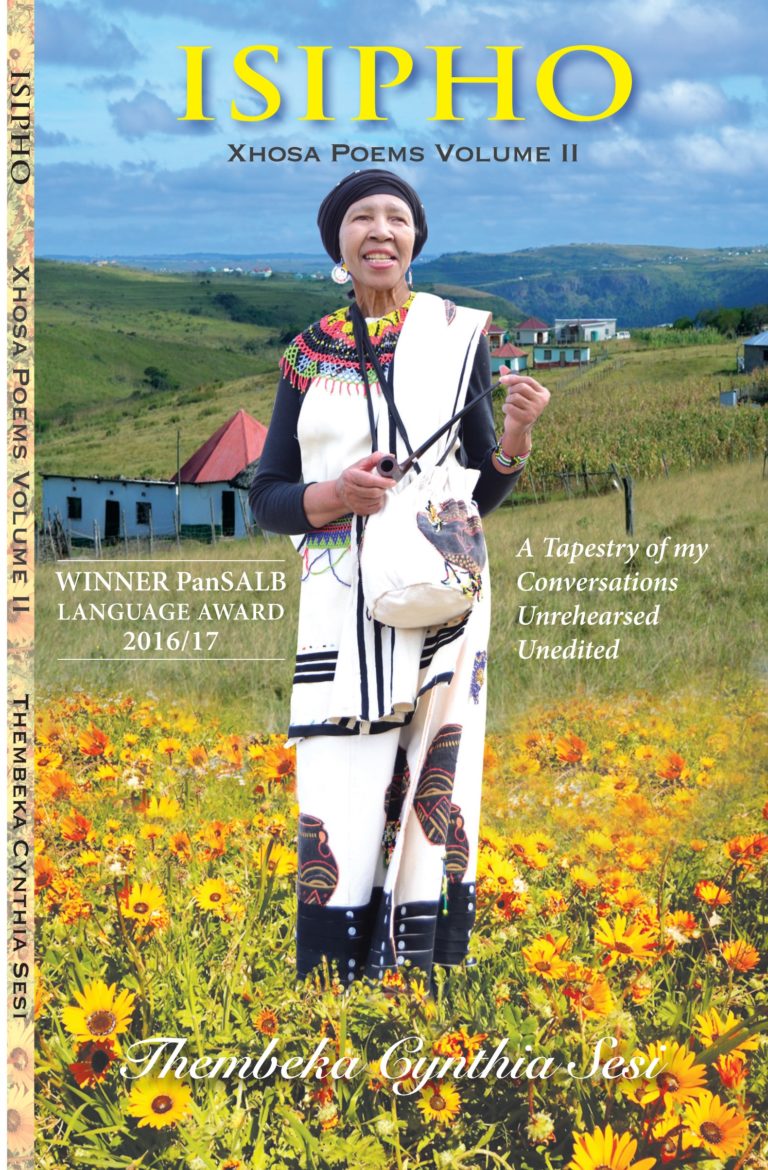 ISIPHO XHOSA POEMS - A Gift of Words
THEMBEKA CYNTHIA SESI
Poetry in its artistic form…
I started writing at the age of 60, writing poems for Sunday school children. Tapping deeper into the gift, my subjects developed into meaningful words. The poems are a conscious unguarded communication of my heart to my soul. The gift of words coming of age so to speak. The poems have English subheadings.
This is Cynthia's second published work. She is the winner of PanSALB Language award 2016/2017 Xhosa Language.
| TITLE | AUTHOR | ISBN | LANGUAGE |
| --- | --- | --- | --- |
| ISIPHO XHOSA POEMS | CYNTHIA- THEMBEKA SESI | 9780620567466 | Xhosa |
The author Thembeka Cynthia Sesi is from Dobsonville Soweto. She won the PanSALB Award 2016/2017 in the category of indigenous languages-Xhosa Poems. Cynthia published her first book at the age of 61 and her second book Isipho Xhosa Poems Volume II, won the award at the age of 66.