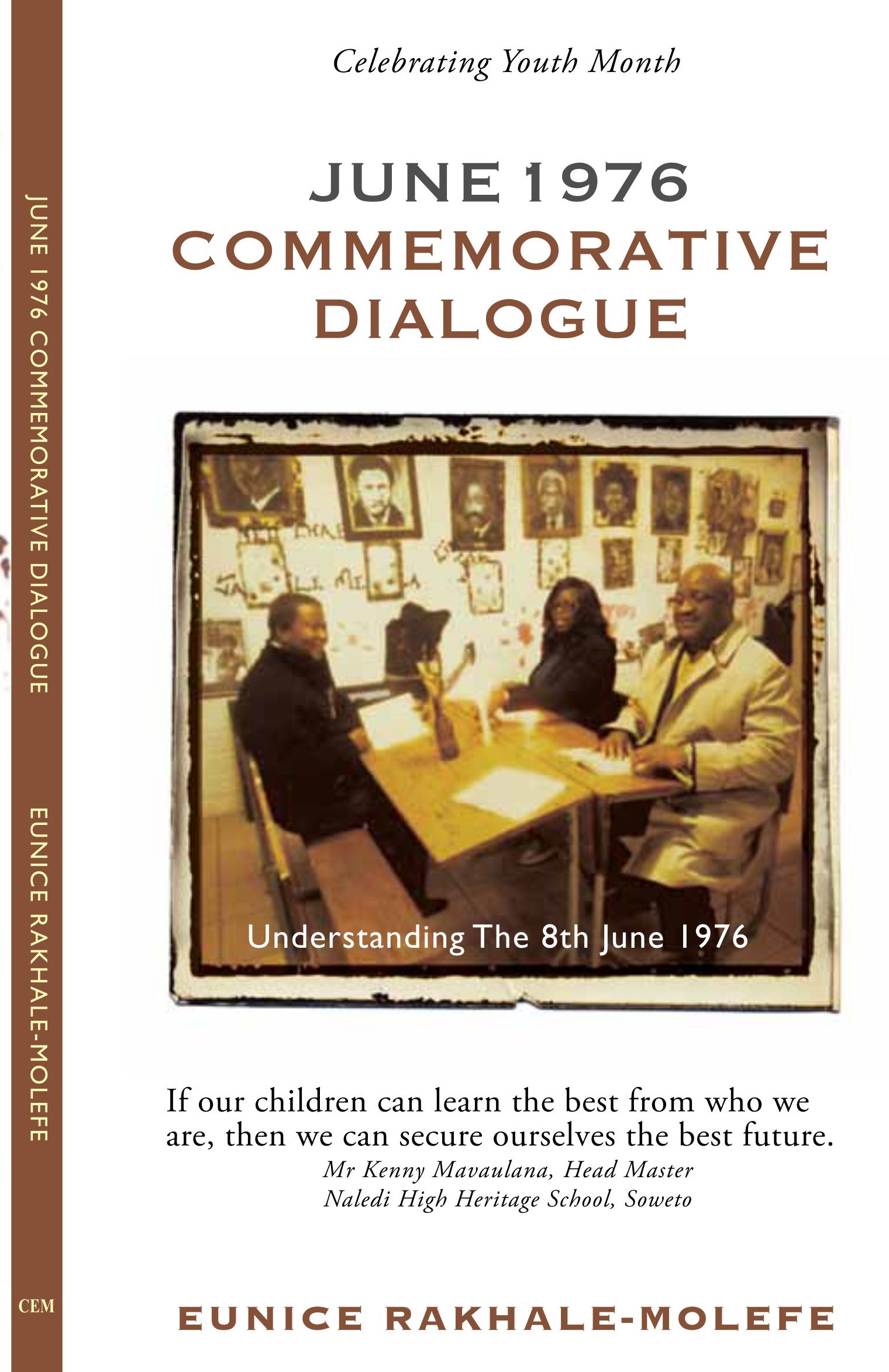 JUNE 1976 COMMEMORATIVE DIALOGUE
EUNICE RAKHALE-MOLEFE
The book forms part of a series of commemorative dialogues aimed at; first, demystifying and bringing to light the above mentioned omitted facts. Secondly, to highlight the milestones that have been implemented as part of turning the heritage schools as institutions of academic excellence.
Rakhale-Molefe's elaborate narrative is enhanced by interviews with the school's alumni including former North West premier Popo Molefe, Nelson Mandela Children 's Fund spokesman Oupa Ngwenya, former director-general in president Thabo Mbeki' s office Frank Chikane and Provincial Chief Director in the Department of Basic Education and Training' s Zanele Mthembu. Others include Enos Ngutshane, the man whose letter to the Bantu education department rejecting Afrikaans as a medium of instruction sparked the June 16, 1976 insurrection, and retired Sowetan news editor Willie Bokala.
The book has been listed in the (ESP) Catalogue Learner Teacher Study Material (L.T.S.M) library resource senior phase, hygiene and sanitation component by Gauteng Department of Basic Education.
| TITLE | AUTHOR | ISBN | LANGUAGE |
| --- | --- | --- | --- |
| JUNE 1976 COMMEMORATIVE DIALOGUE | EUNICE RAKHALE-MOLEFE | 9780620549370 | English |